Natural saltwater bath facilities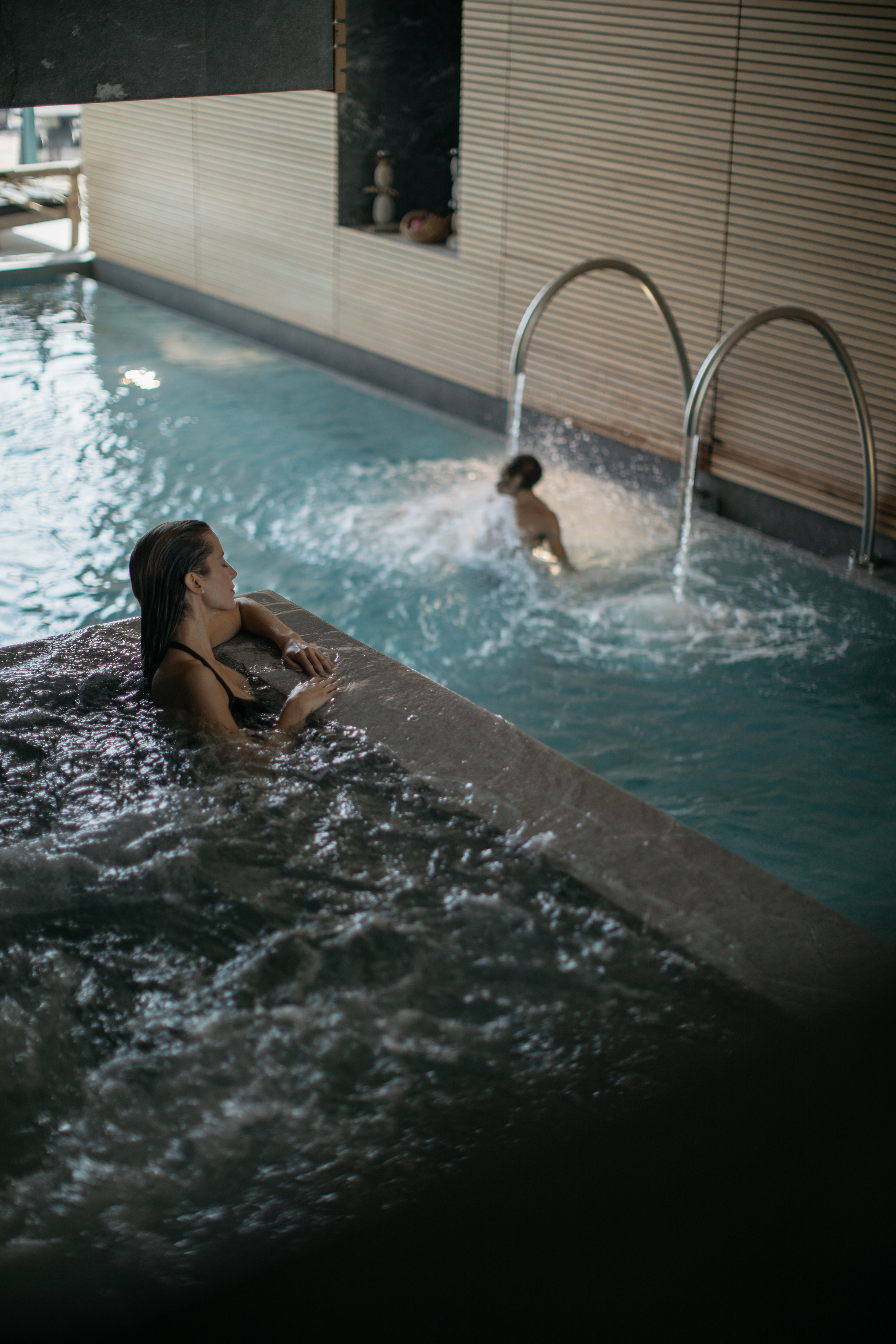 The Termali Salini & Spa Locarno spa facilities
The Termali Salini & Spa Locarno spa facilities take you on a spa journey over two storeys. You can enjoy the warm, natural salt water, which has a positive impact on health and well-being.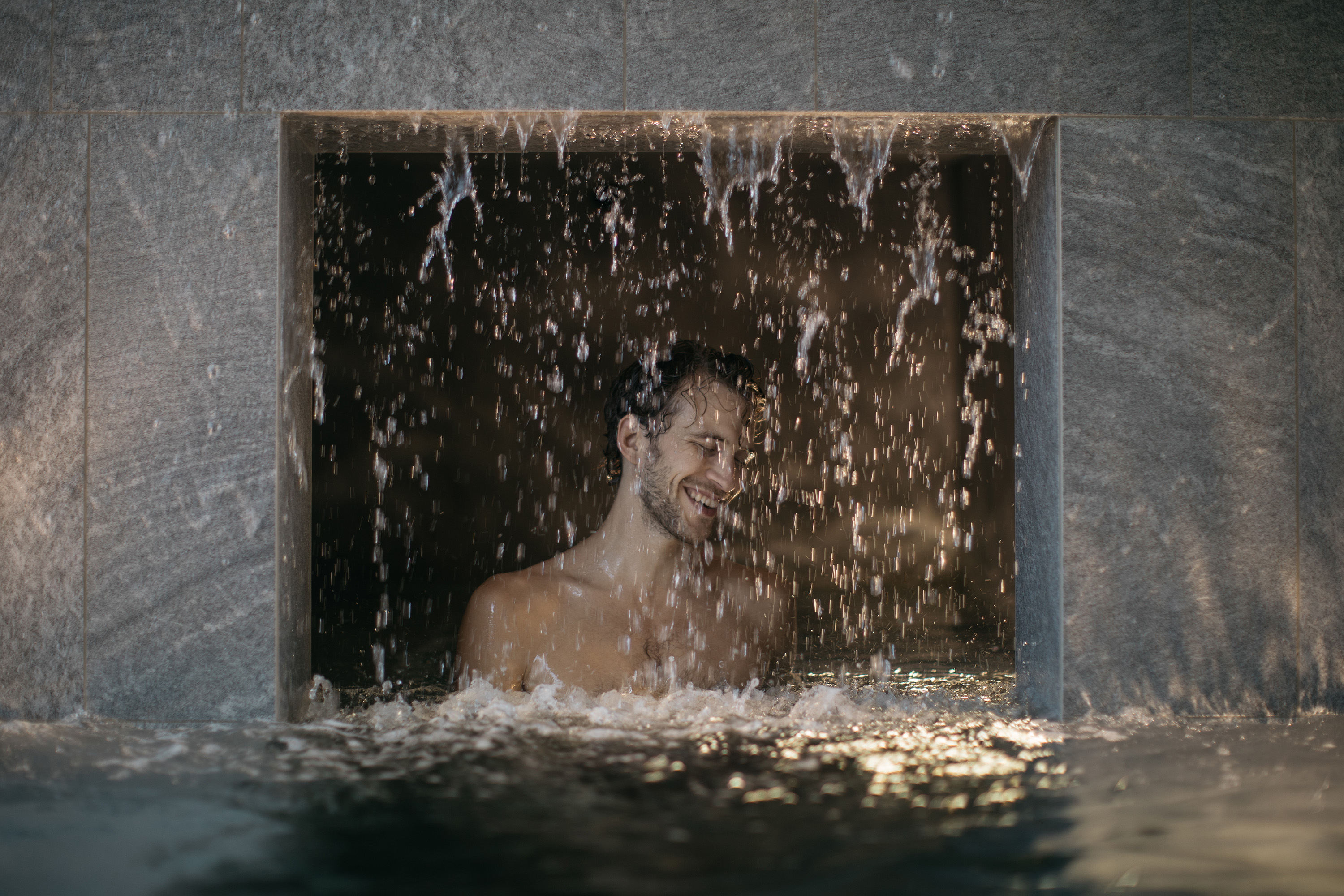 Discover our spa facilities
Located right on the Lido Locarno, you'll find Ticino's largest natural saltwater bath, which spans over 400 m2 and offers everything a spa lover could want – and more:
Massage jets

Bubble seats and loungers

Neck jets

Whirlpool

Relaxation zones

Shallow water zone

Hot bath 39°C

Herbal steam bath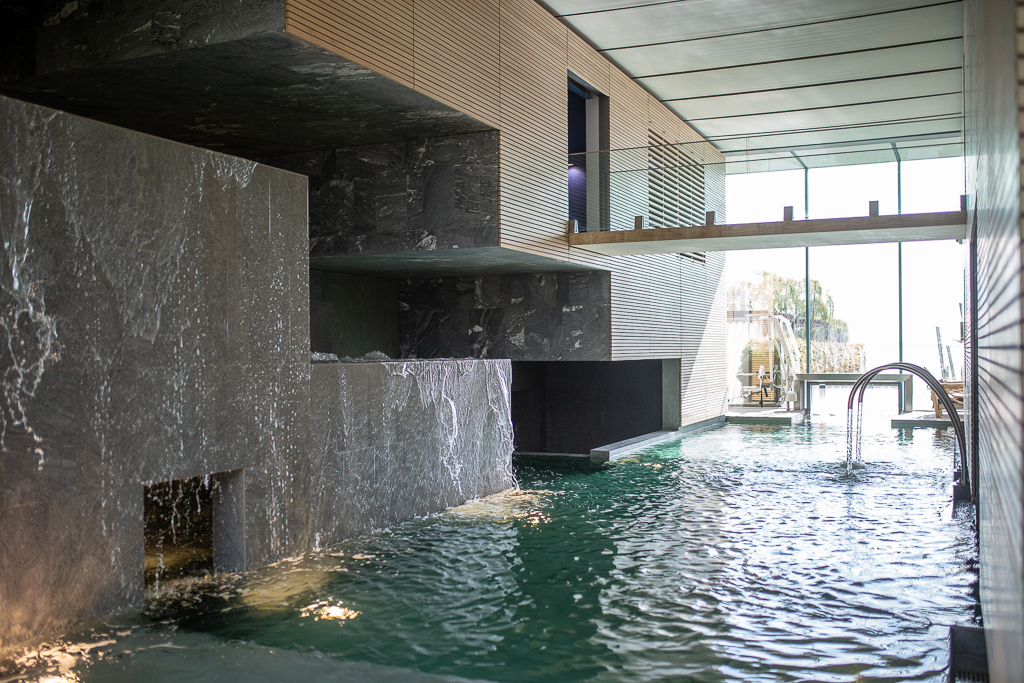 Caves, alcoves and waterfalls
From the indoor bath with its caves and alcoves, you swim into the outdoor pool, where you can enjoy some of Ticino's most breath-taking mountain views. Relax on bubble loungers with massage jets before heading up to the second hot tub via a 40-degree pool.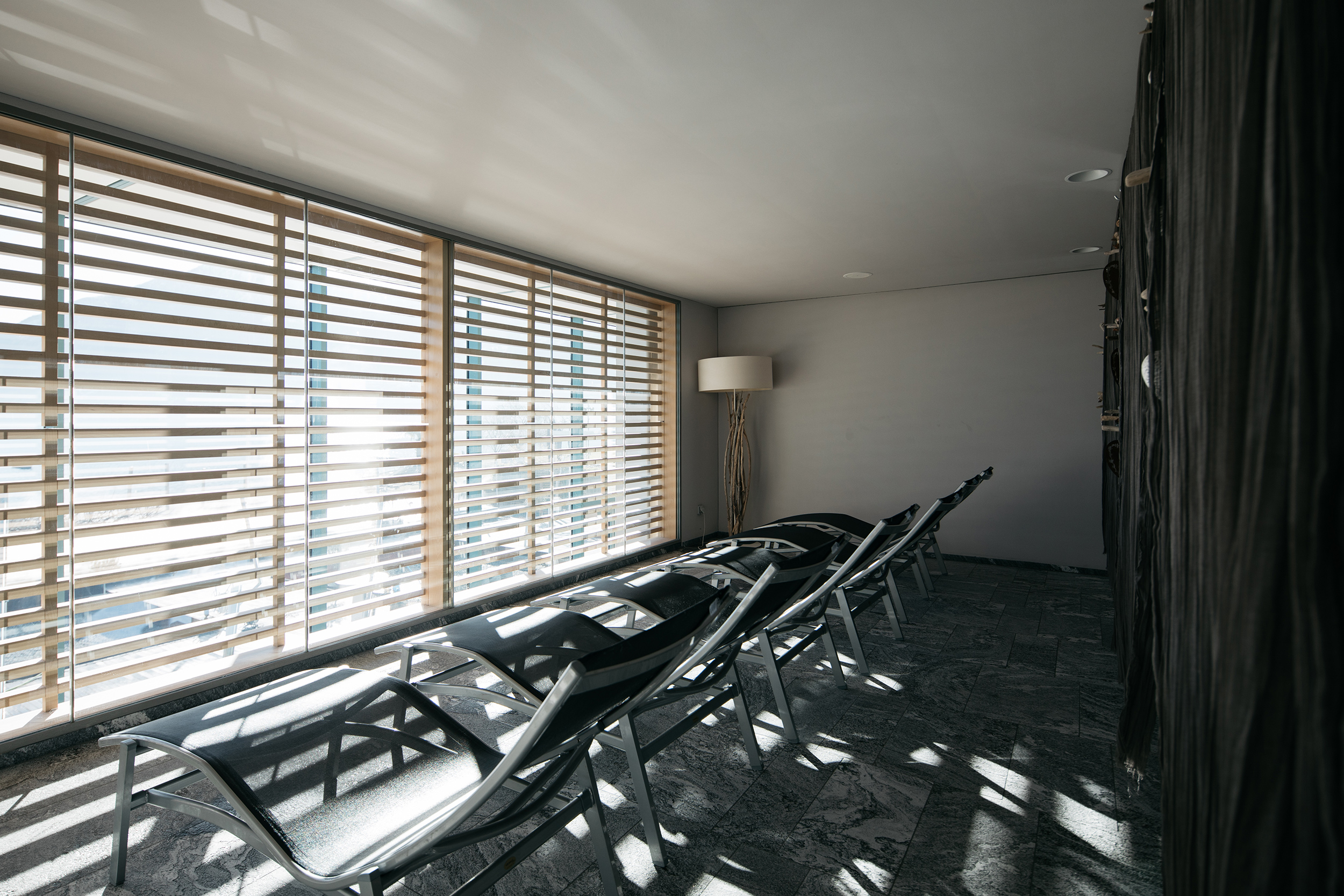 Cleansing for mind, body and soul
A bridge takes you up to the steam baths and cleansing rooms.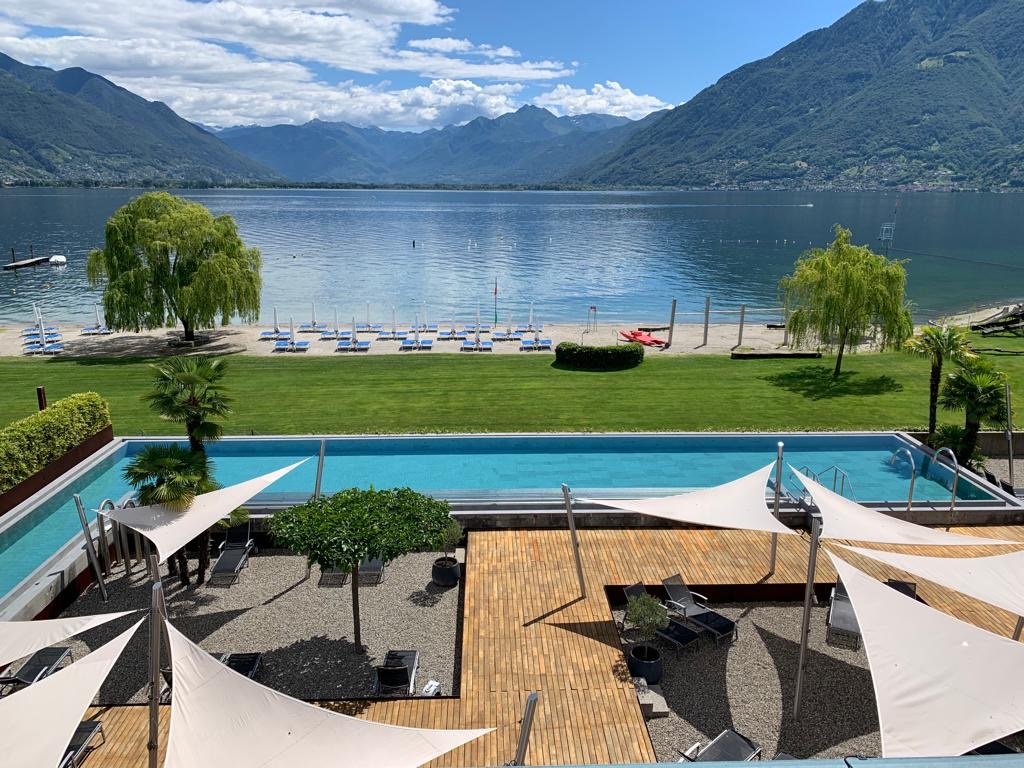 Relaxing in the Ticino sunshine
At the end, you can relax on heated stone loungers. Enjoy the views of the lake and mountains from this spot overlooking the entire spa. In good weather, you can relax in the sunshine on the outdoor deck with its wooden boardwalks and loungers.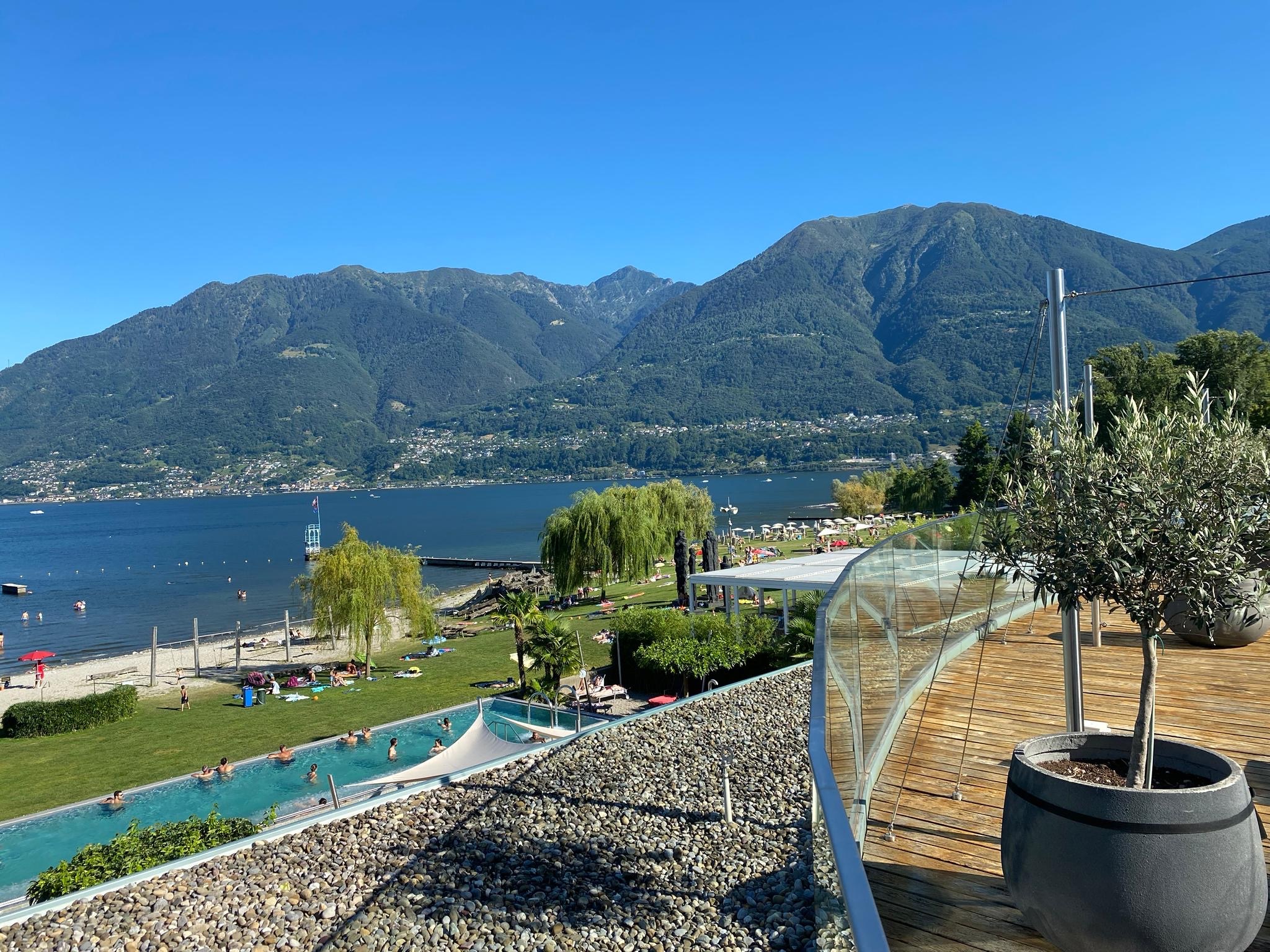 Bathing in the lake
The Termali Salini & Spa Locarno is right on the Lido Locarno. In summer, our guests can visit the lido and bathe in the lake.
Spa bistro and the BLU Restaurant & Lounge
The little spa bistro offers healthy, nourishing dishes, or alternatively you can enjoy a gourmet meal at the restaurant next door.
Day spa offers
Day spa – leave behind the stresses of everyday life and treat yourself to a moment of rest and relaxation.