About the Termali Salini & Spa Locarno
The natural saltwater spa by the lake
The Termali Salini & Spa Locarno is the largest natural saltwater spa in Ticino. On the shore of Lake Maggiore, you will find a spa resort with an indoor and outdoor area, sauna facilities with experienced sauna masters, and private spa suites that offer truly exclusive enjoyment.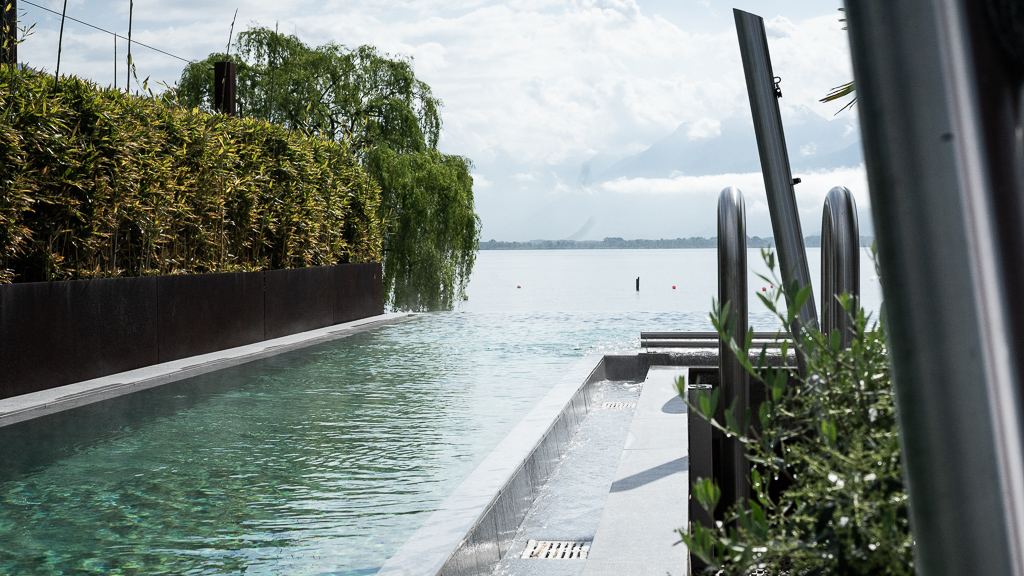 Natural saltwater spa
Immerse yourself in the natural saltwater spa and enjoy the Mediterranean vibes, stunning lake views and mountain panorama.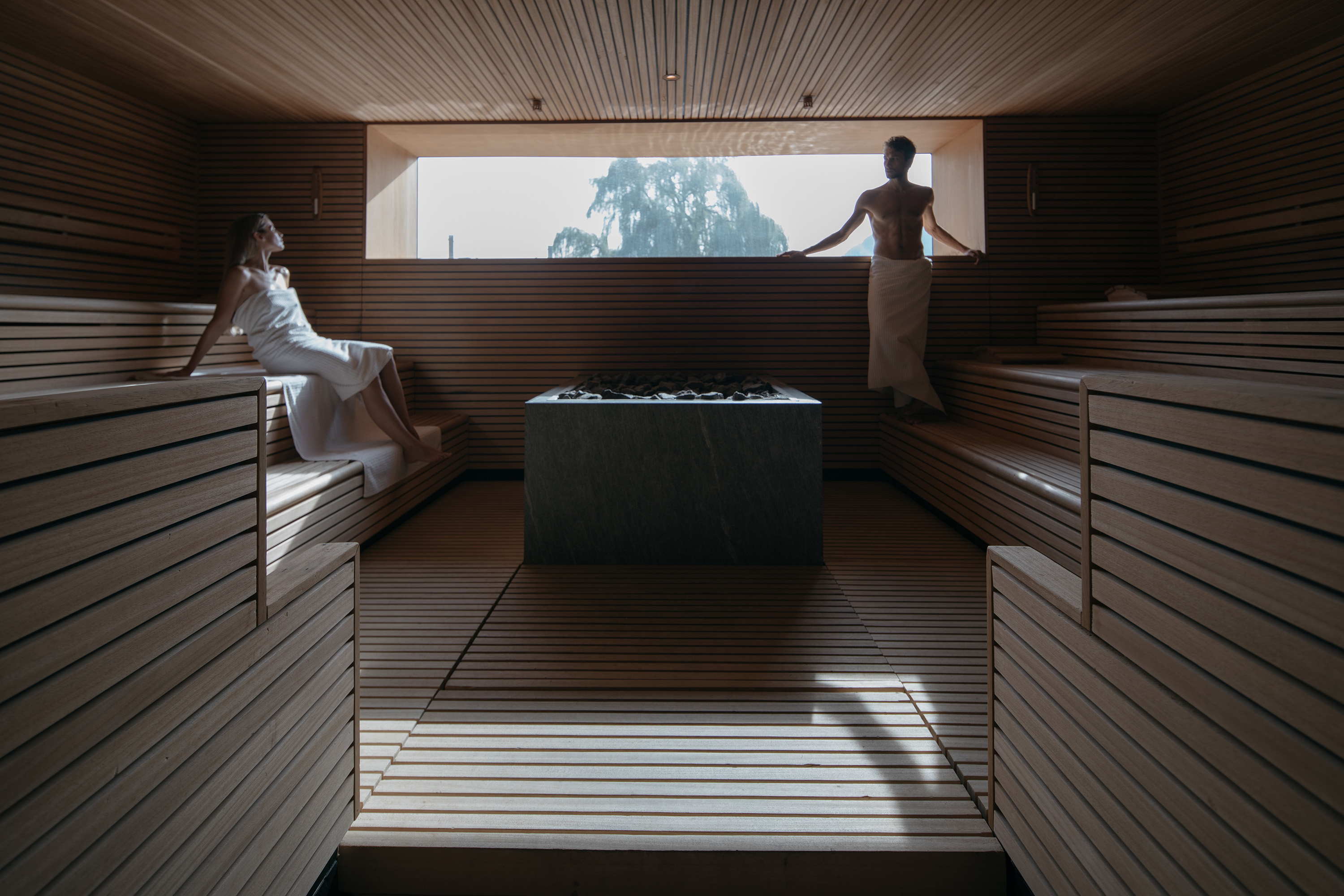 Sauna facilities
The extensive sauna facilities (textile-free) on the basement level include a candle sauna and herbal steam bath and a lake view sauna with stunning views.
Massages and treatments
An invigorating massage or therapeutic treatment is the perfect way to round off your spa experience. That's why our spa team has come up with various day spa offers – made for maximum relaxation and well-being, with treatments designed to complement each other. 
Treat yourself to some time out from your day-to-day – you've earned it.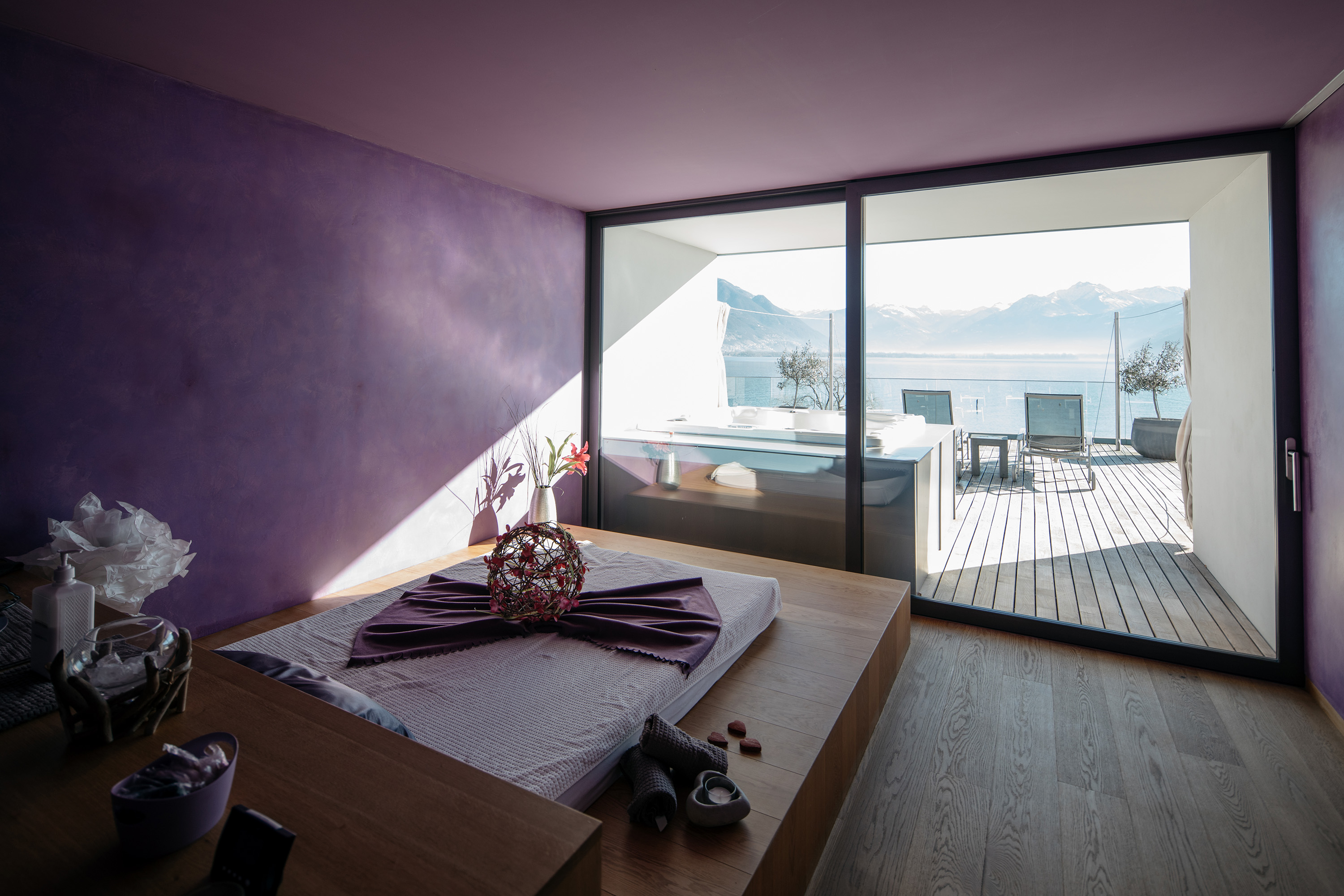 Private spa suites
One special highlight is our private spa suites: the private spas are on the top floor and offer plenty of privacy. Whether you're having a treatment or simply relaxing, you can enjoy the peaceful atmosphere and private terrace with lake view.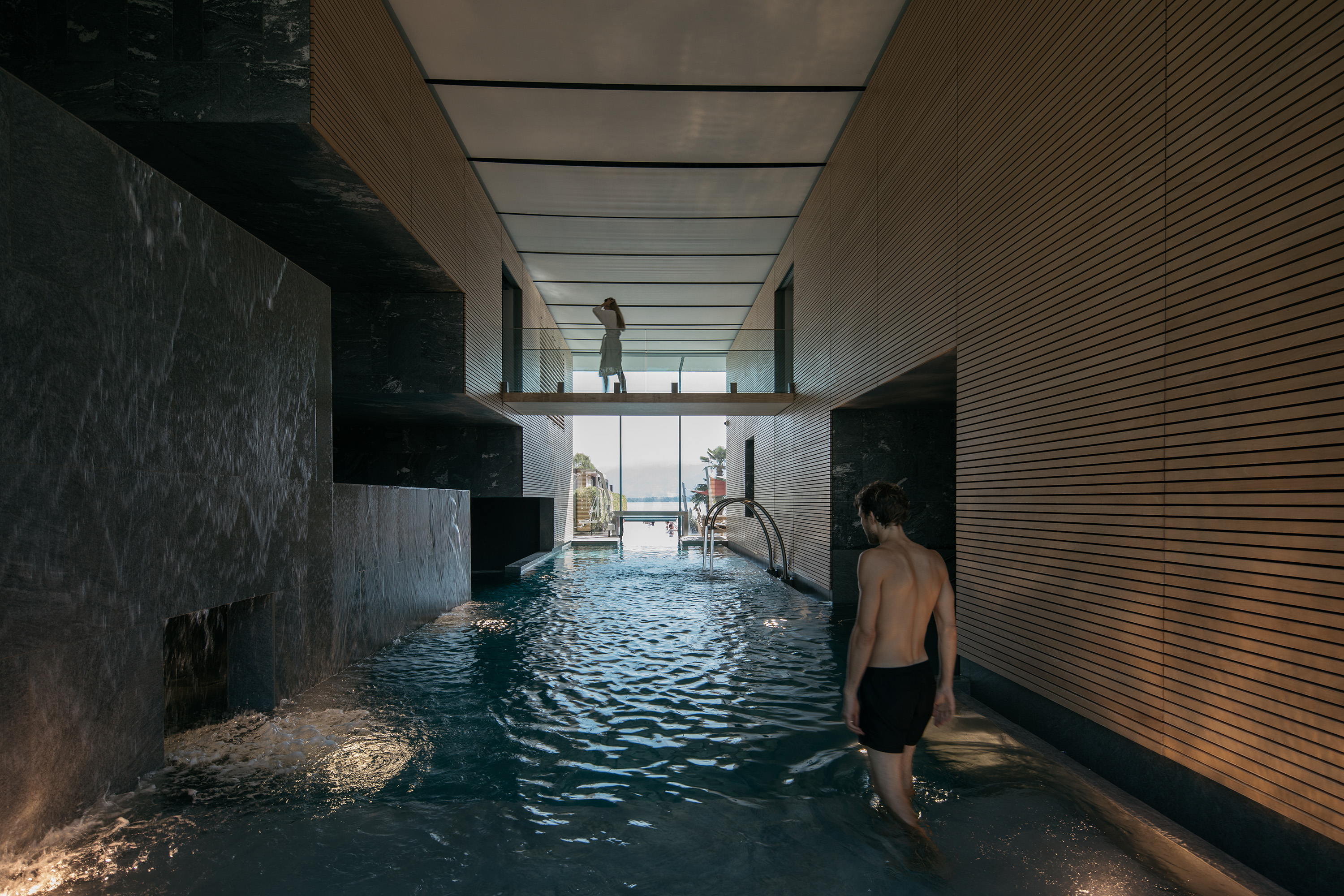 Architecture
The Termali Salini & Spa Locarno is right on the Lido Locarno. The spa architecture is a modern, abstract take on Ticino's famous river valleys, complete with caves, alcoves and waterfalls. You bathe in pools with a vertical layout and discover the spa from different perspectives. In the outdoor baths, you can enjoy stunning views of the lake and mountains.
Bistro
Freshly prepared snacks are available from our bistro: sandwiches, salads, soups, drinks and much more. The perfect end to a perfect spa day.
Day spa offers
Day spa – leave behind the stresses of everyday life and treat yourself to a moment of rest and relaxation.