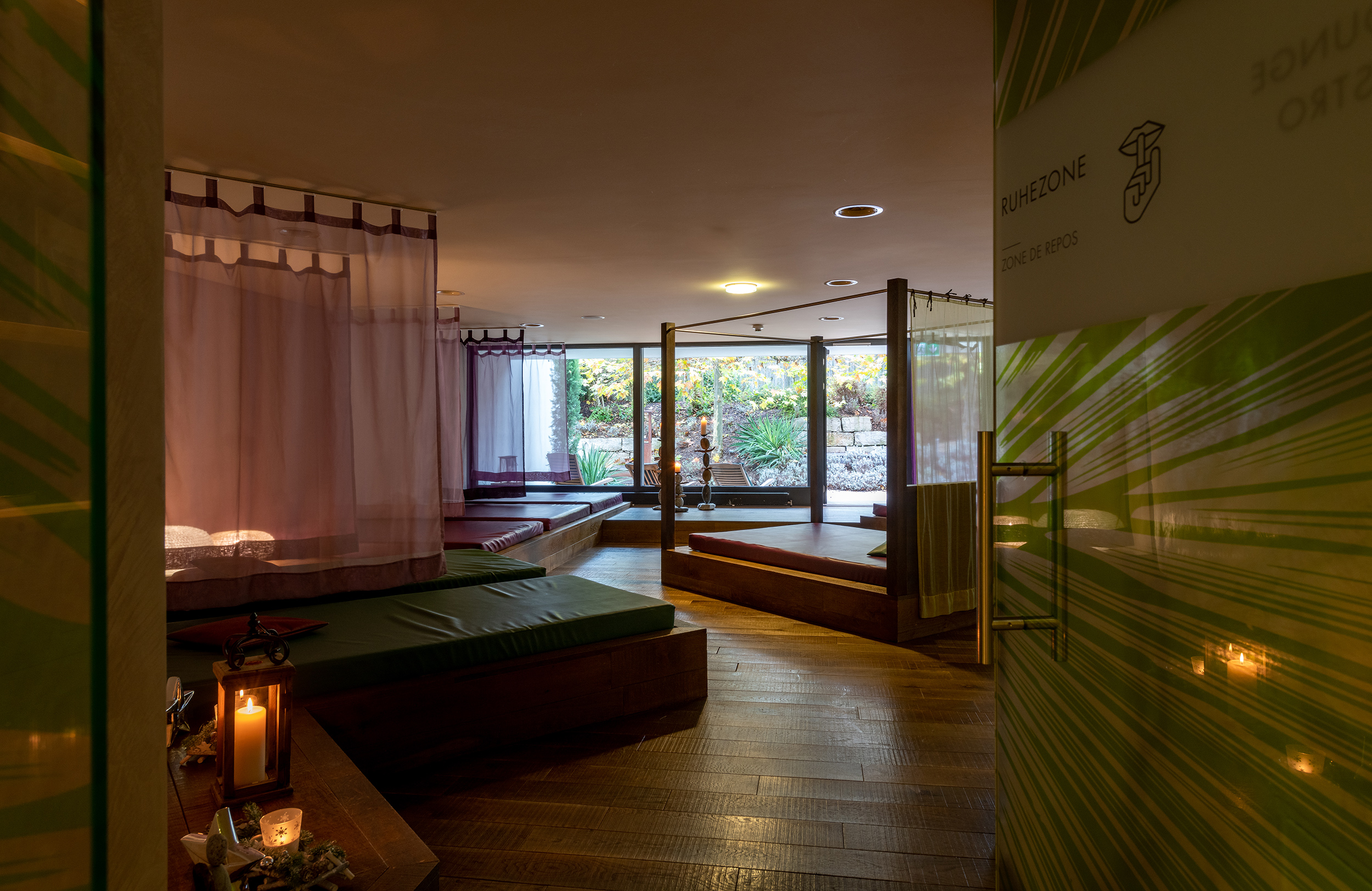 Spa – an indulgent ritual
As a cleansing ritual with saunas and steam rooms, a spa visit has a purifying and detoxifying effect. It activates the metabolism, boosts the immune system and firms the skin. The spa is a place of peace and relaxation. Here's how the spa visit – which takes around two hours – will unfold.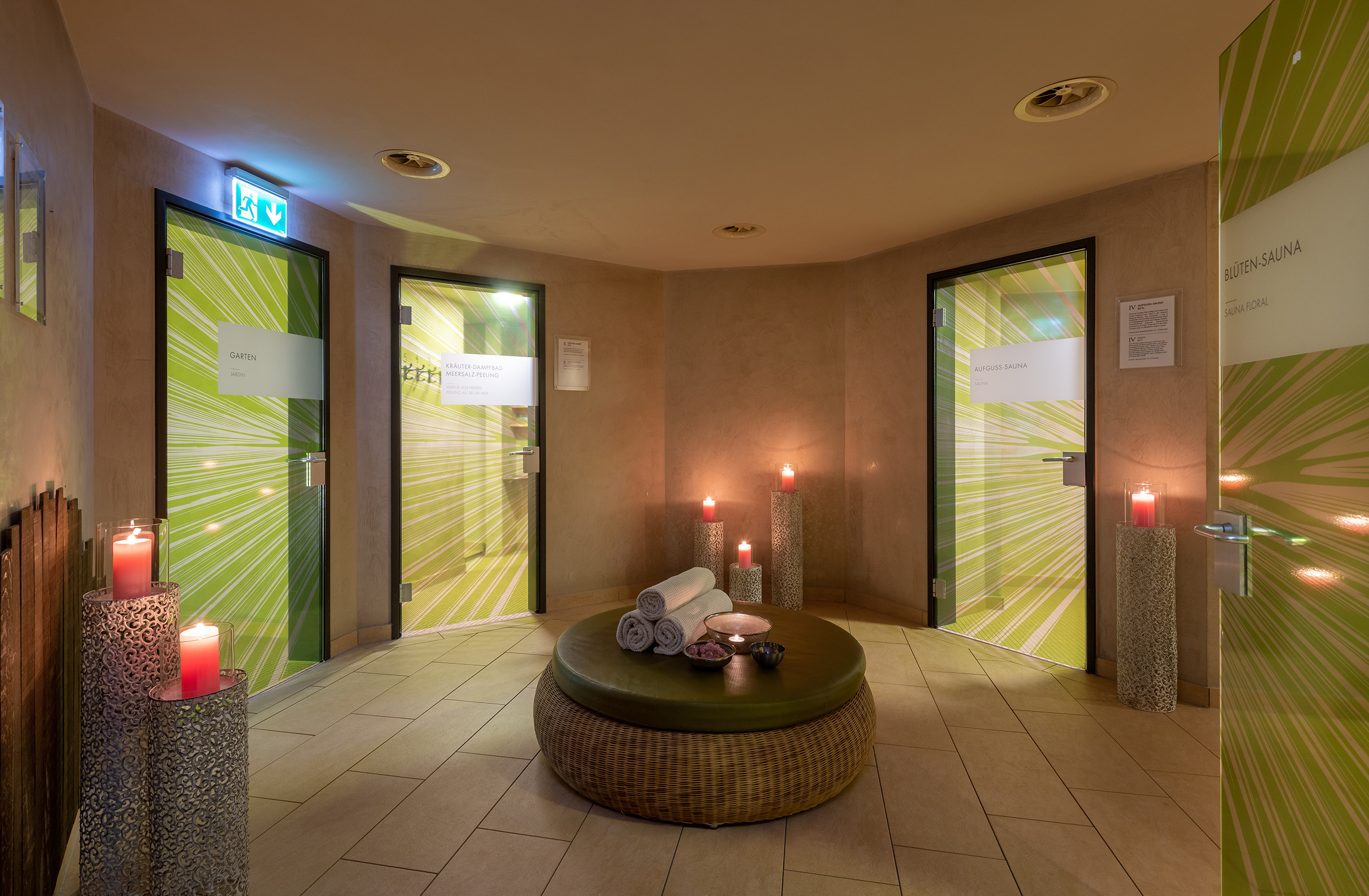 The visit begins
In the private dressing rooms, you undress completely and slip into your bathrobe. Bring your towel with you. Please wear your bathrobe at all times throughout your visit. Nudity is permitted in the dressing rooms, the saltwater pool and the spa gardens. After your shower, you will begin the spa visit.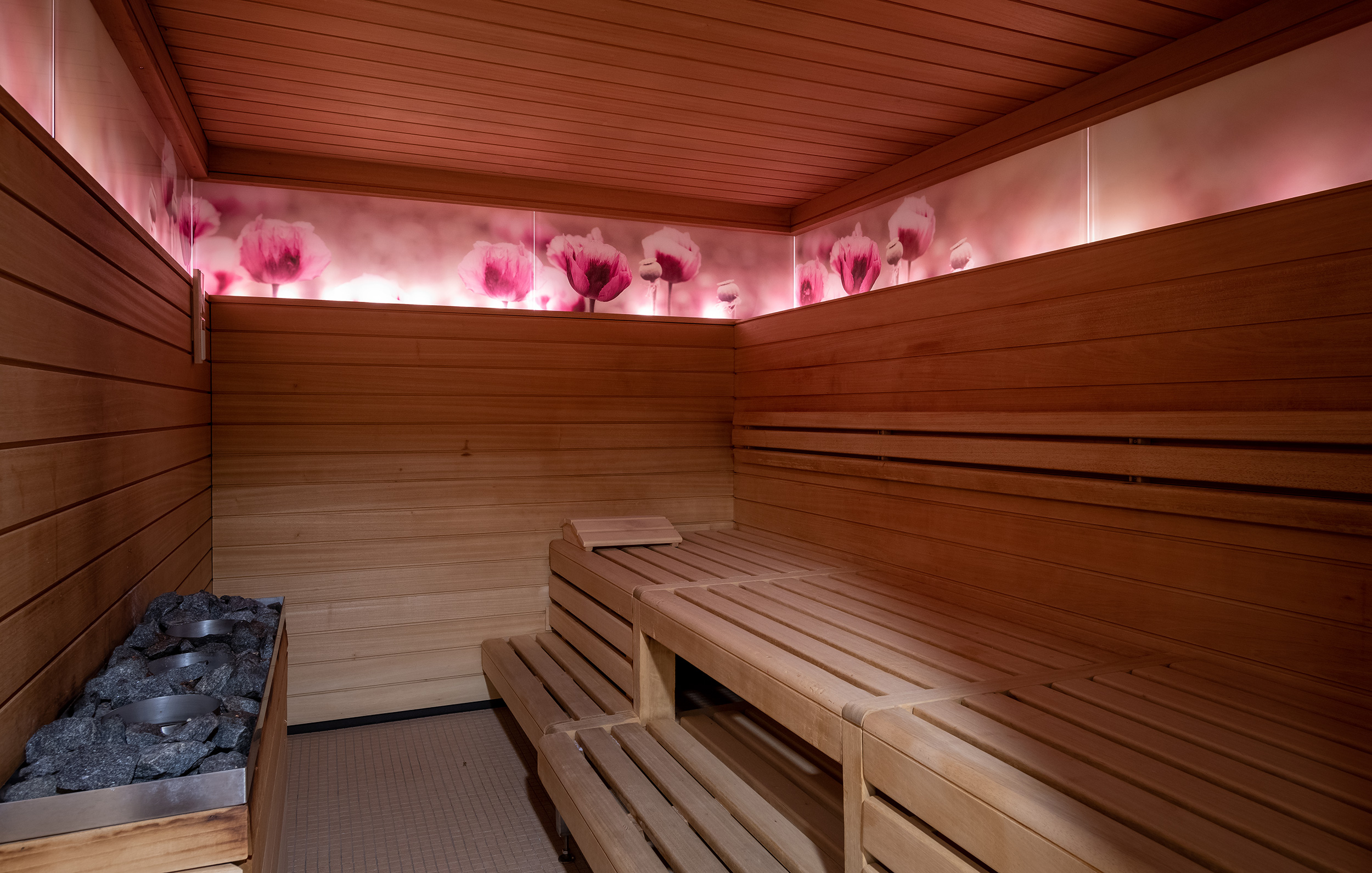 Floral sauna 60°C
Sensual aromas and slight humidity: your body acclimatises to the heat and slight sweating indicates that the cleansing process is taking its course. After 10 to 15 minutes and a shower, you can relax in the spa lounge.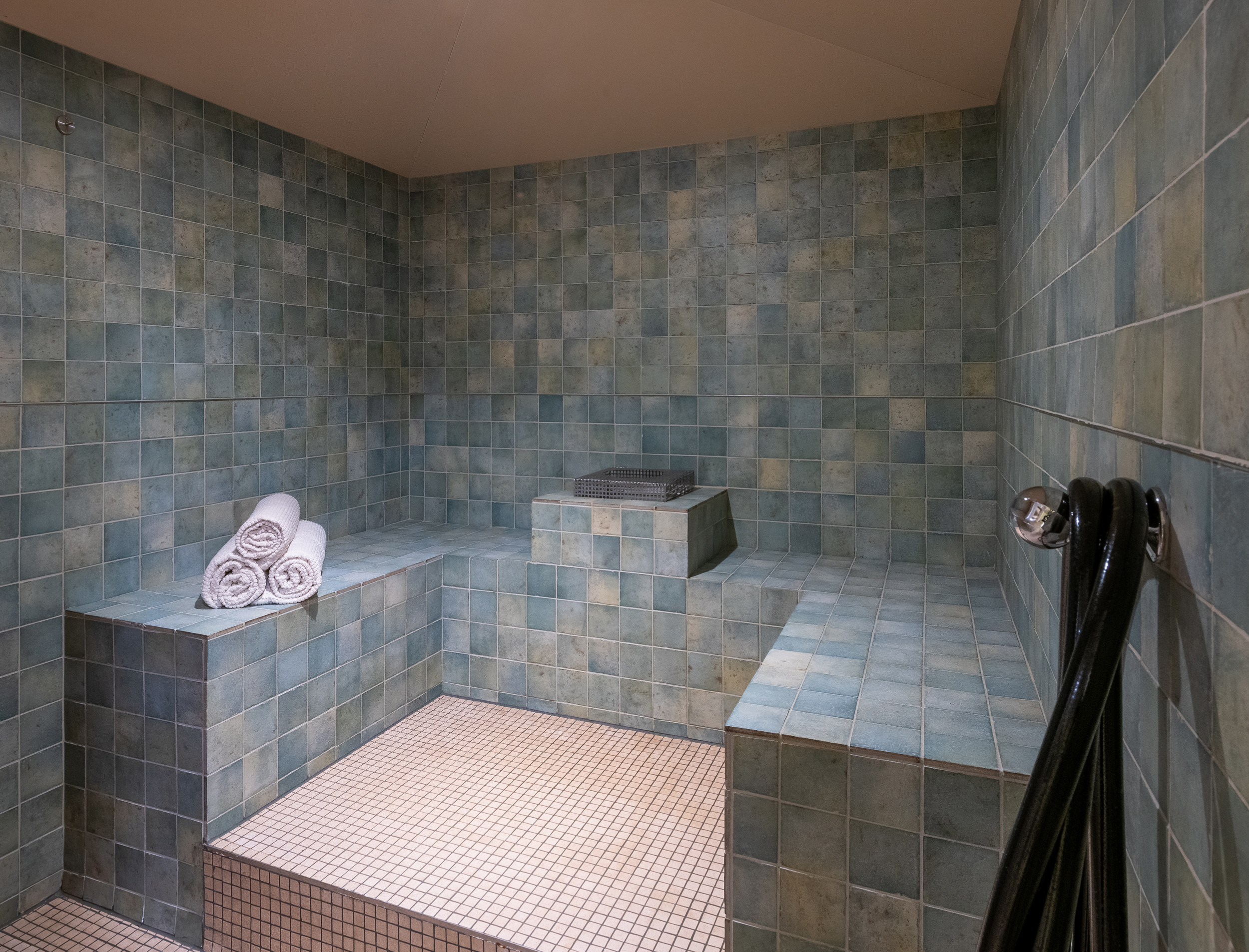 Herbal steam bath 45°C
In the second herbal steam room, you'll work up another sweat. The steam opens your pores and your body detoxes and purifies further. After 10 to 15 minutes, your visit continues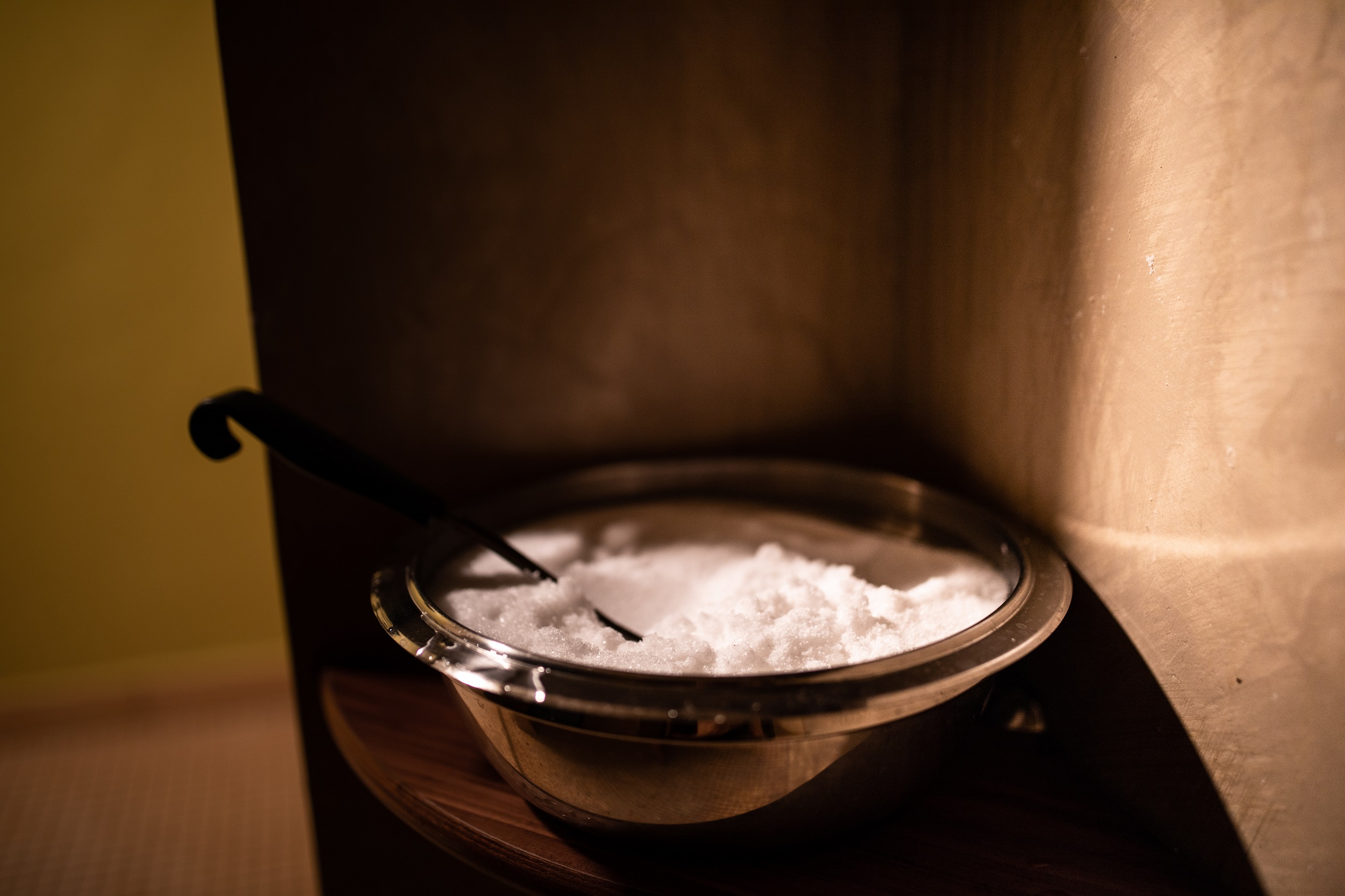 Sea salt scrub
In the herbal steam bath, you scrub your entire body with sea salt. With strong upward motions, you remove flakes of dead skin. Your skin becomes soft and smooth. After 5 to 10 minutes, you pour water from the wooden vat over your body.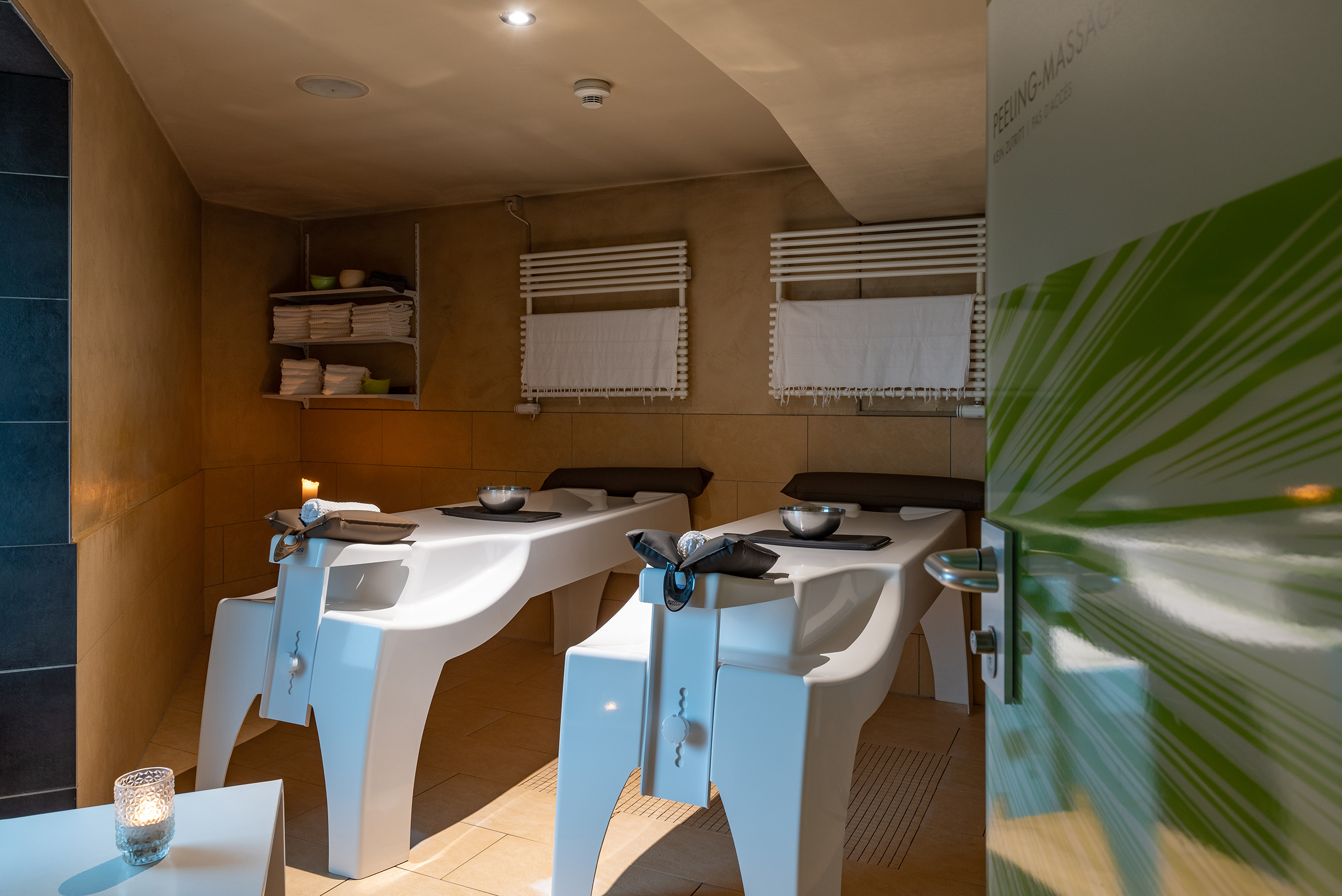 Treatments and massages
Here, our experts get to work on your body: you can enjoy a full body sea salt scrub or a classic massage. On request, we also offer foot reflexology or lymphatic drainage massages.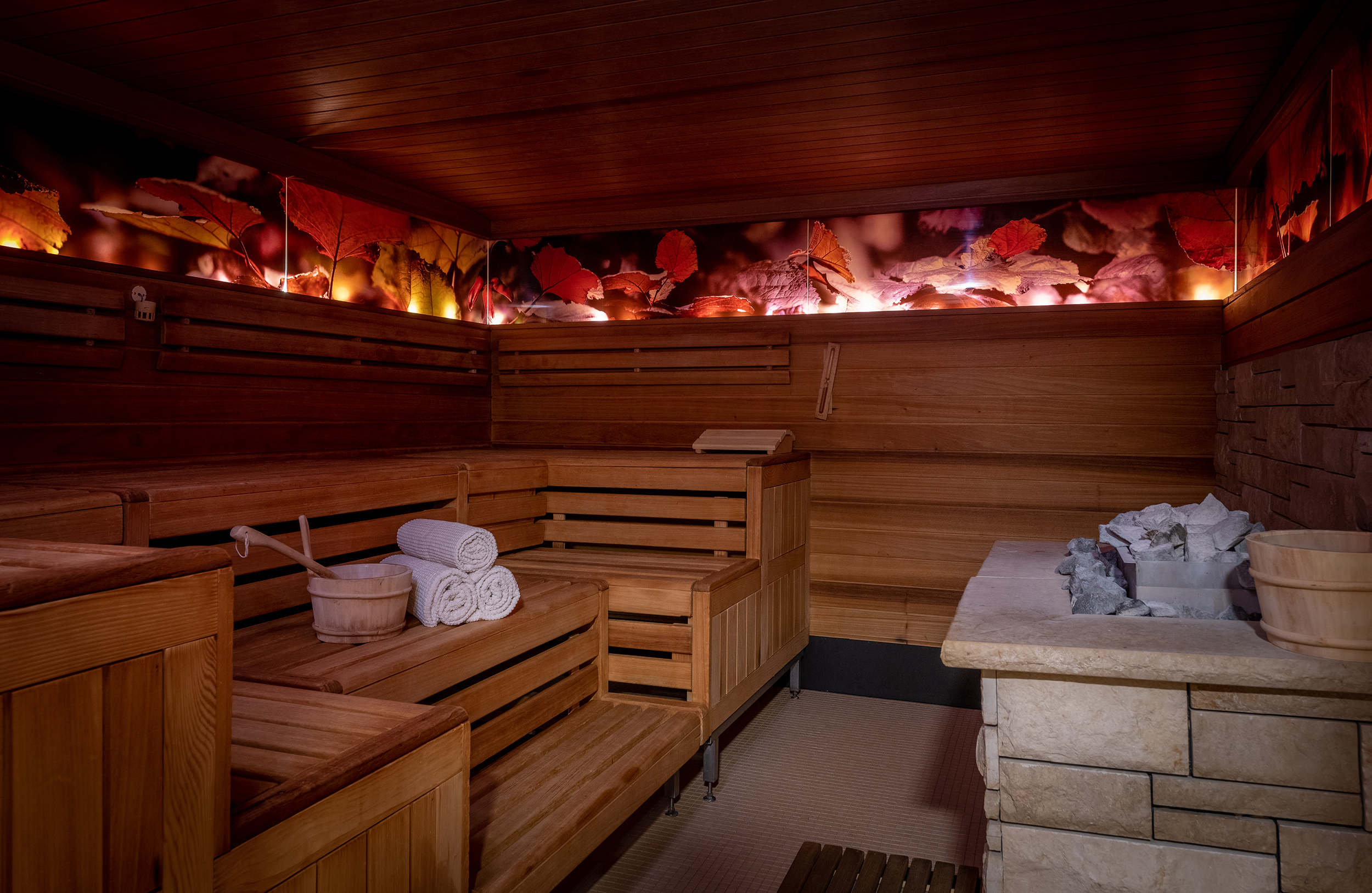 Infusion sauna 80°C
Sweat one last time: You choose your infusion and enjoy the soothing fragrance of your choice in the infusion sauna.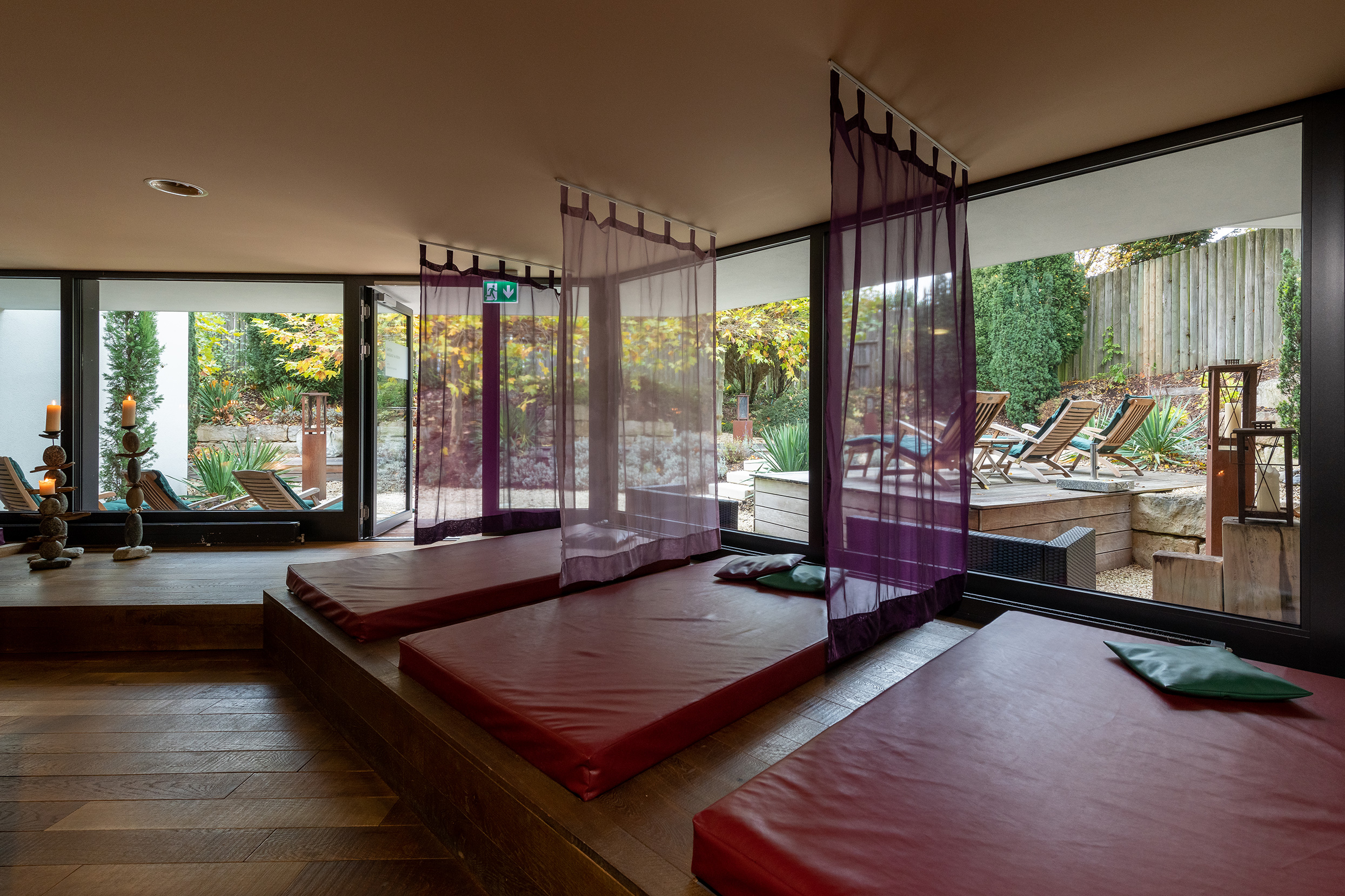 Relax in the baldachin room
Relax on comfy loungers with mattresses and pillows in the baldachin room. Enjoy the view of the spa garden or use the private spa garden to sunbathe in good weather.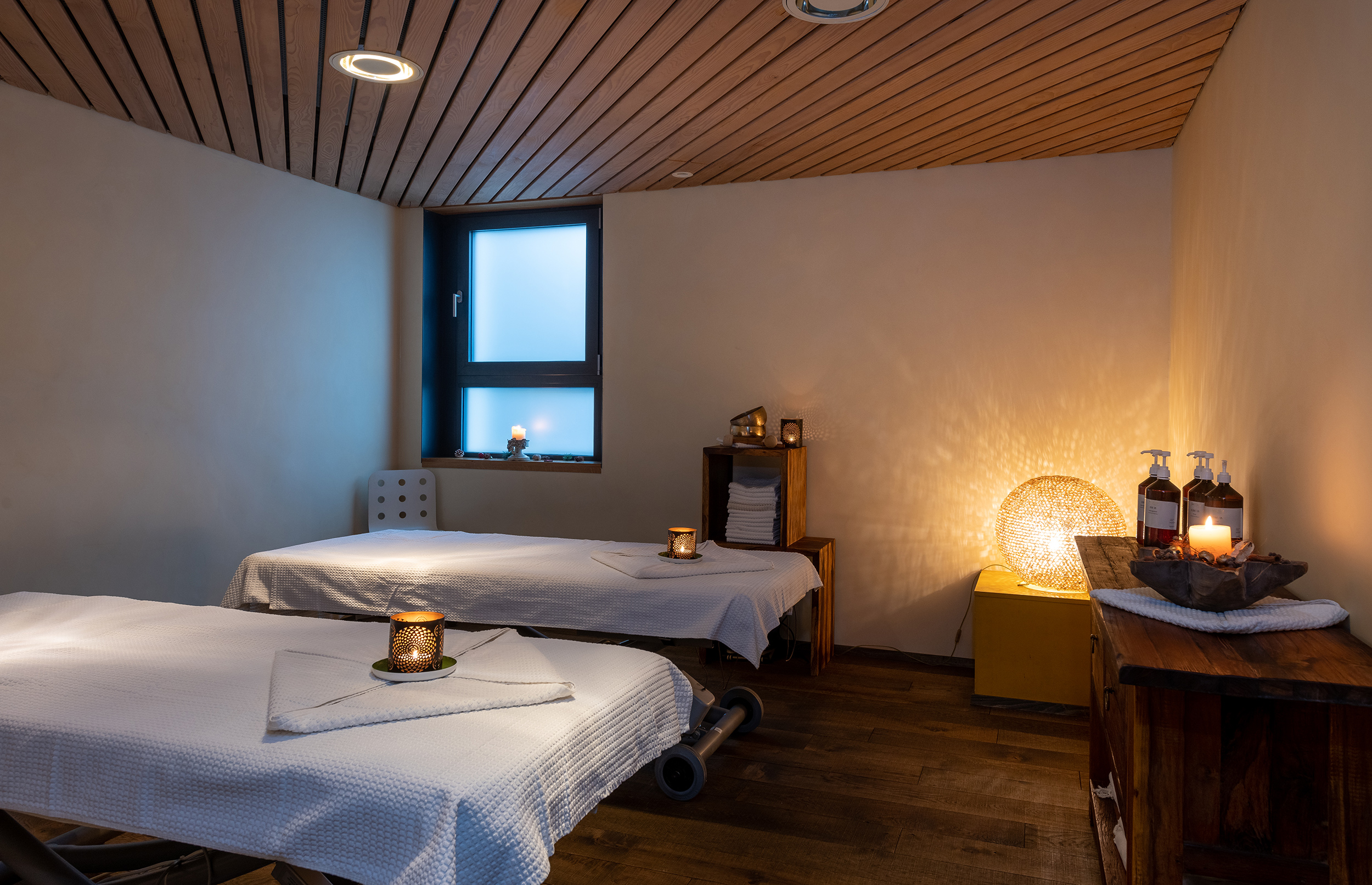 Massages and full body wraps
Finding the right well-being package with a range of treatments to suit you can be tricky. That's why our spa team has put together various day spa packages for you, with treatments perfectly designed to complement each other, ensuring maximum rest and relaxation.
Fully indulge yourself at our spa.